2015 The Year of the Obvious
Lorraine Smith

Embrace your future potential within a healthy biosphere...

more



Overcoming Bias
Verna Myers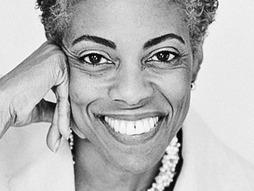 How to overcome your biases? Walk body toward them!...
more
Radically Receptive Resolutions
Megan McDonough
Are you over the talk of new years resolutions? Try a simple focus...

more

Simple and potent, cost effective tools for measuring your marketing return.
By Louise McLoughlin
more
To Your Success Michelle and The Actualise Team
View Past Editions
Chat with Michelle
Learn Online
Join Michelle Duval and the group as together the explore; Resources for working with Autism in coaching, Case study of a Father diagnosed with Autism at the age of 30, Differences between Executive Coaching & Business Coaching...More

Shots of Awe

Are psychedelic drugs a tool for spirituality?...
click here
Hot Tip #151

How to stay motivated when you are not getting that raise...
click here
Find out more about us
Meet our Partners